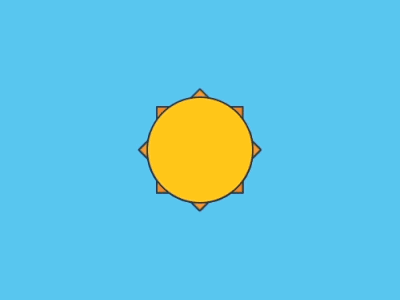 Chartboost Brand
A collection of brand illustration and animation for Chartboost, the leading marketplace for mobile game developers to advertise their apps.
Intro
The Award Winning Blog
During my tenure at the Company, I designed +250 unique illustrations and animations used for content marketing.
As per the blog layout, I designed the top card to contain an animation instead of a static illustration, pan across the screen horizontally and sit above the fold; this helped increase click through rate. This card was used to promote featured blog articles such as product launches.
Select Illustrations From the Blog
Click to view
Illustration I designed and animated about how the future of VR and mobile games seems very bright and promising.
I wanted to accentuate the incredible contrast between VR games and "traditional" ones; I did this by rendering the sun through the lens of a pair of VR goggles – which suddenly transform a geometric/low poly element into a multi dimensional and richer object.
As a visual designer at Chartboost I designed multiple website variations.
Illustration was always a core element of the visual language of the Company.
Following is a variation that includes a static illustration (the use of a video in the header produced fewer conversions).